COLOR LABEL PRINTING SOLUTIONS FOR GHS LABEL PRINTING REQUIREMENTS
Best Label Printer Solves Your GHS Label printing needs
When choosing the best label printer for your company's GHS Labeling requirements, there are several variables to take into consideration. Do you have one product line or multiple product lines? Are all of your GHS Labels the same size or do you have various sized GHS Labels that need to be printed? Do your GHS Labels contain high resolution color graphics? What sort of exposure will your GHS Labels have to chemicals and the environment, i.e will you be producing GHS labels for products containing caustic chemicals and will they be on products that are stored outside and in the elements?
Fortunately, our certified staff of consultants take the guesswork out of the selection process. The label printers we offer have been evaluated and tested to make sure they meet GHS Label requirements, and best meet your needs. Best Label Printer is an Authorized Reseller for Epson ColorWorks, VIPColor, and Zebra. Whether it is the versatile Epson ColorWorks C6500 on-demand label printer, the Zebra ZT620 Industrial Label Printer, or the VIP Color VP750 label printer, Best Label Printer has the products, solutions, and expertise to meet your needs.
most popular Epson GHS & Chemical label printers
BestLabelPrinter Streamlines The GHS Label Printing Process
Let's face it, producing GHS Labels is a required expense for your operation. Your business needs to stay focused on its core operations and have Partners that it can rely on to help businesses. Best Label Printer understands this and we have designed our business model to meet those needs. Best Label Printer streamlines the label printing needs of your business by being a turnkey solution provider offering label printers, inks, and blank custom labels. BestLabelPrinter.com is the one source provider your business can count on for GHS label printing needs.

BestLabelPrinter Saves Your Business Money on GHS label printing
As an added benefit of being a BestLabelPrinter customer, you will automatically be enrolled in the

TLC Program

. The

TLC Program

provides discounts on the label printer inks & blank custom labels, discounts on future label printer purchases, and savings through other exclusive offers.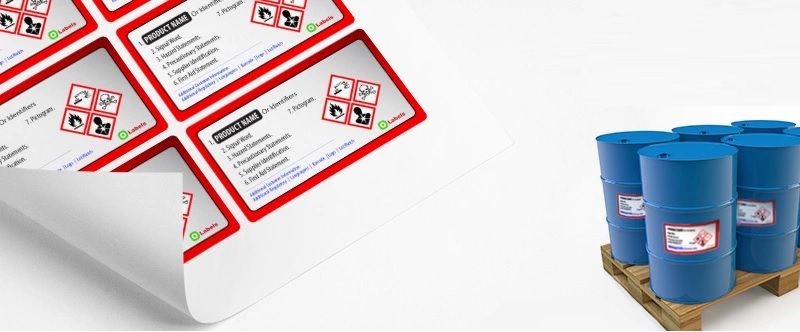 On Demand color label printers deliver fast, efficient and durable GHS color-label printing to your company floor. This simple, one-step solution enhances your workflow by eliminating the need to manage pre-printed label stock. Updating regulations, material content and editing valuable safety information becomes a simple edit and print. Stop throwing away all of your money invested in obsolete out dated pre-printed labels.
New requirements to print GHS compliant labels
Now, GHS requirements and OSHA call for additional and more specific safety information. For answers to FAQs, visit the OSHA site on GHS compliant labels. We'll explain the basics in this post. There are six core parts that must be included in any hazardous chemical label:
Product Identifier Signal Word
Hazard Statements Precautionary Statements
Supplier Identification Pictograms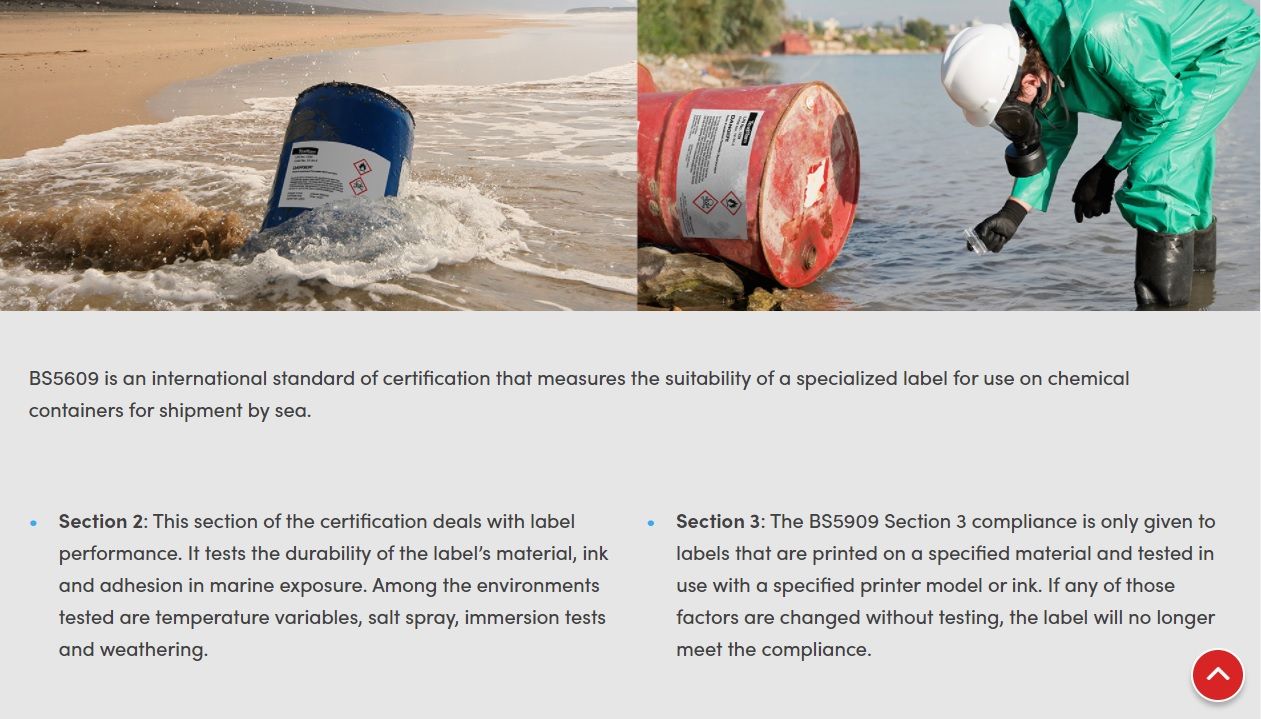 Image from OSHA Guide to GHS
---
The updated regulations call for nine standardized warning symbols (pictograms) to cover a range of hazards. Your label must include the appropriate symbols as determined by the hazards of the chemical you manufacture or distribute. This chart from OSHA shows you what hazards the different symbols cover: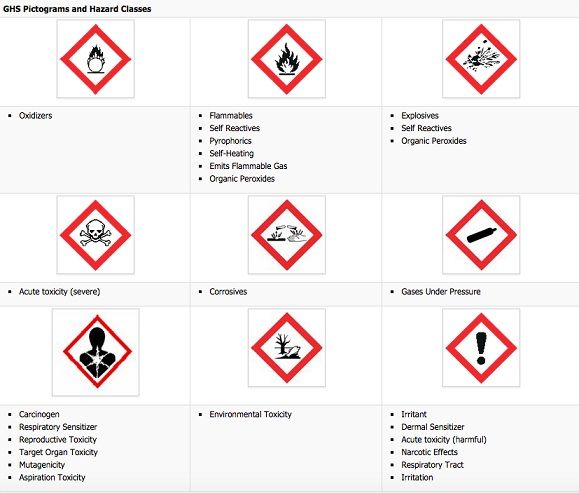 More about Best Label Printer Group
At the BLP Group, we provide consultative solutions and dedicated service throughout the label process. Our experienced team is here to help you get the perfect label for any brand of printer, We will help you find the Right Printer for your job at the Right Budget. To get a GHS compliant label solution, or for assistance with any label question, click here to fill out the form and request a consultation with one of our knowledgeable label professionals. Or,contact us today...we can help!