If you're considering one of our high-quality VIPColor or Epson ColorWorkscolor label printers, it is important to test first before you make an important purchasing decision to see if it's the right solution for your product or business. At Best Label Printer, we want you to be satisfied, so we encourage customers to request a free label sample pack for any of our VIPColor or Epson ColorWorks label printer models, we stock a large variety of label media from BOPP, Gloss to Matte finish, so you can see firsthand what your in-house printing might look like.
See The Best Print Quality & Know Your Ink Costs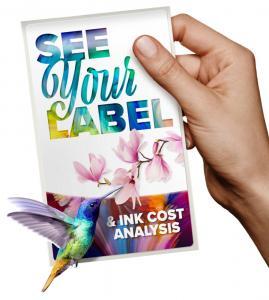 We will include free printed product label samples using your own artwork or standard samples, along with a cost-per-label analysis, so you know exactly what to expect in terms of quality and cost. Additionally you will automatically be signed up for our TLC Club Discount Program and receive important program benefits and details about discounts, warranties and current manufacturer's rebate offers... and Don't worry if there are any mail in rebate terms and conditions or deadlines your Sales Consultant will be sure to remind you!
Put Your Best Label To The Test
Don't be shy, if you have a few different proofs of your desired label, send along the files and we will print them all. Apply your sample labels to your product or packaging and expose it to the real-life conditions it will face. It is the best way to know whether or not a particular solution will meet your needs.
Ink Cost Analysis for the Best Savings
Ink cost is a primary factor in determining the real cost of ownership for any label printer. In addition to quality sample labels for your product, we'll include absolutely free a customized cost breakdown analysis and insight of total cost of ownership, so you have all the information you need to buy the Best Label Printer.