Color Label Printers For Medical, Pharmacy, and Laboratory Applications
BestLabelPrinter provides Hospital, pharmacy, & laboratory label printing solutions
When choosing the best label printer for your Medical, Pharmacy, or Laboratory application , there are several variables that you need to look at and take into consideration. One of the most common questions asked when considering printing durable labels is 'which printer is best for me, laser or thermal transfer?' The truth is that both printers can produce very durable labels, therefore choosing the right printer really depends on your specific requirements such as label durability, label format, budget, working environment etc. What environment will labels be used and the effects of sterilization procedures? Are all of your Medical labels the same size or do you have varying sizes? Do your Medical Labels contain color or graphics?
Fortunately, BestLabelPrinter takes the guesswork out of the selection process. The label printers we offer have been evaluated and tested to make sure they meet the requirements of Medical, Pharmacy, and Laboratory operations. BestLabelPrinter is an Authorized Reseller for Epson ColorWorks, VIPColor and Zebra. Be it the Epson ColorWorks C3500 that prints up to 4"width labels, the versatile VIP Color VP660 that prints up to 8.5" label widths, or the Zebra ZT610 for printing crisp, clear UPC barcodes, BestLabelPrinter has the solution to meet your needs.
Most popular medical, pharmacy, & laboratory label printers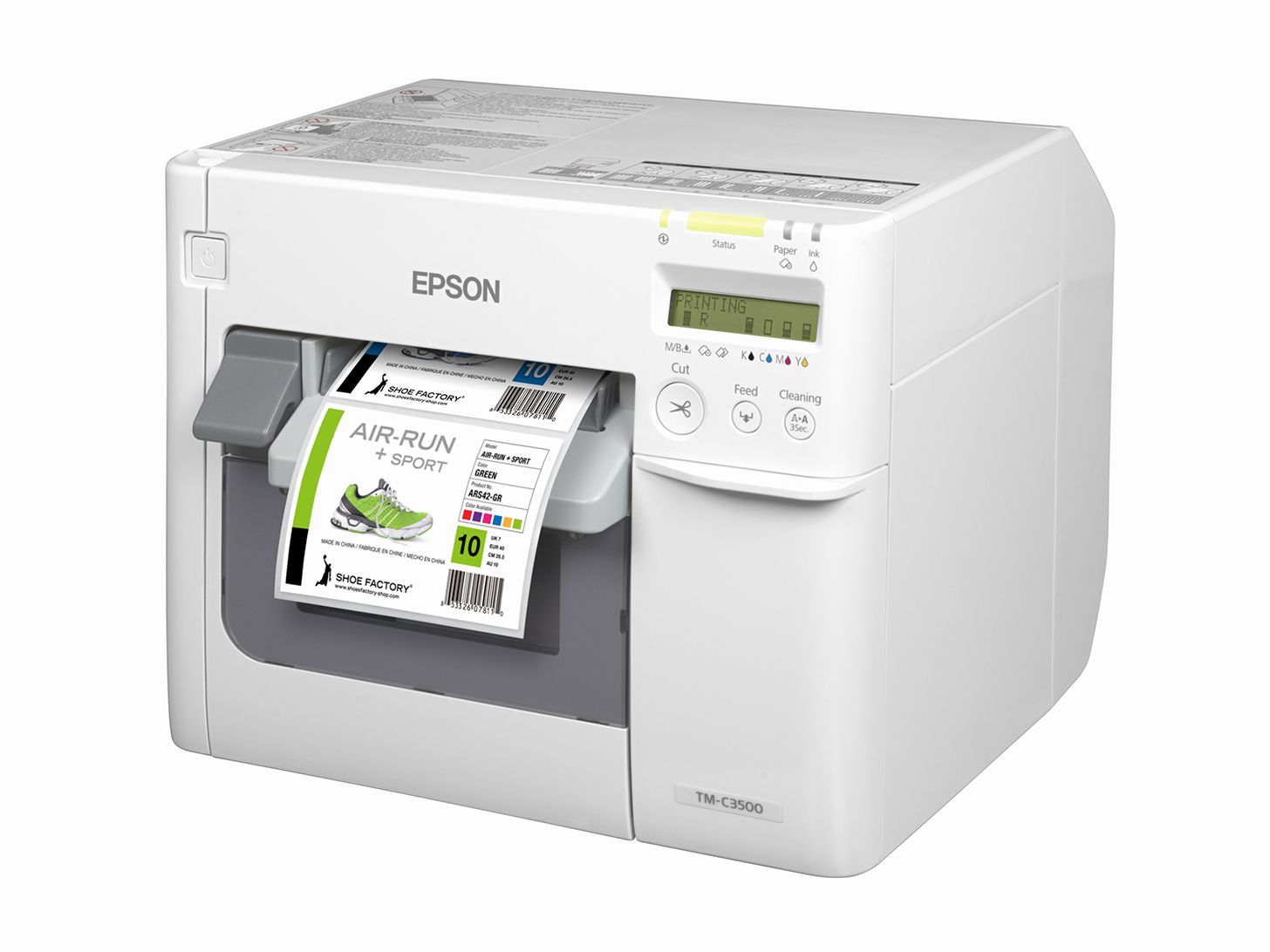 The Epson ColorWorks C3500 Color Label Printer is ideal as an entry level color label printer and for low volume color label printing needs. Compact design is perfect for remote field testing sites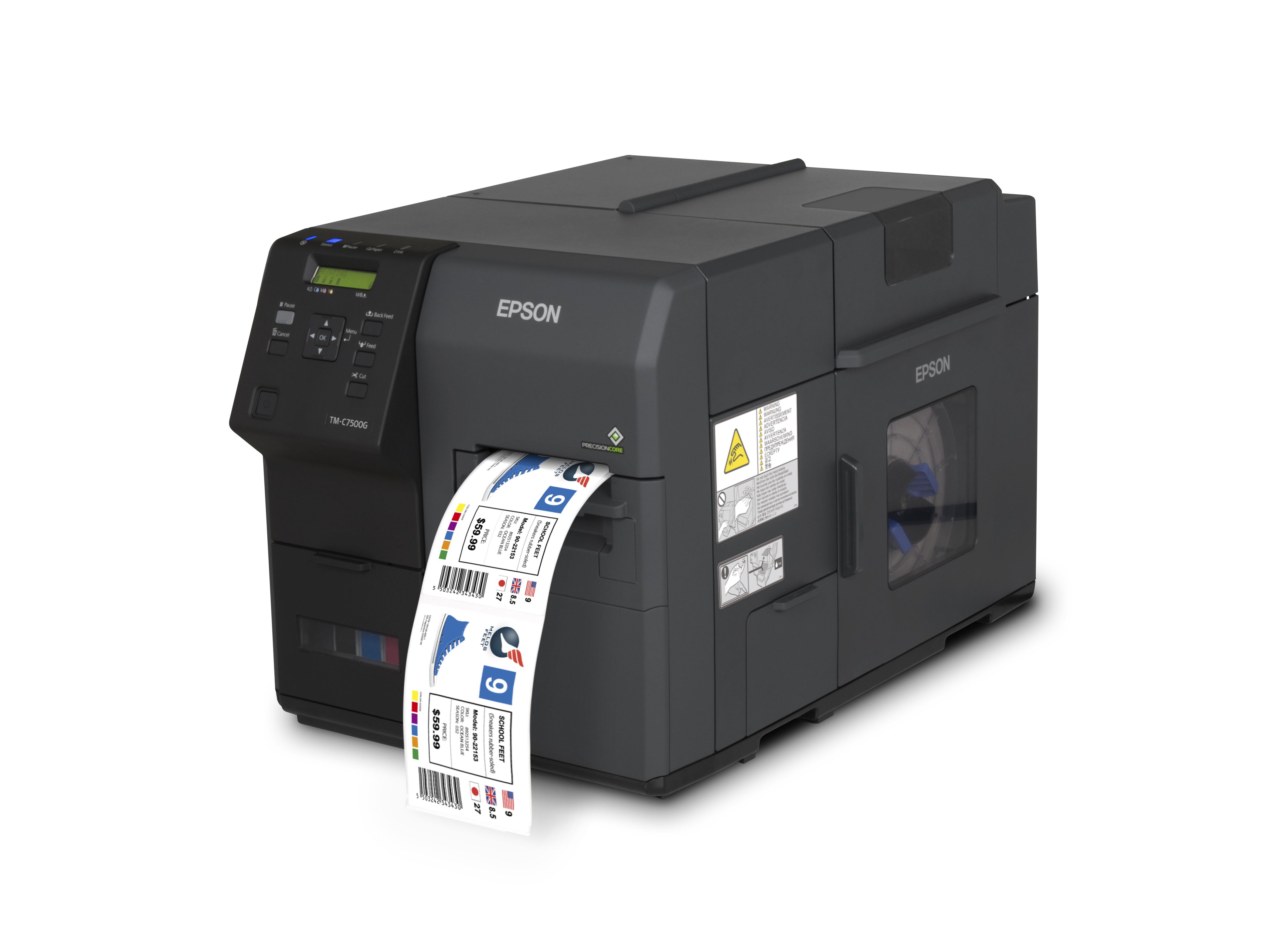 The Epson ColorWorks C7500 color label printers come in Glossy and Matte versions. These label printers are ideal for Hospital and Lab environments printing on both (gloss) and (matte) finishing labels foe clear medical products identification
sTREAMLINE medical, pharmacy, or laboratory label printing processes
Your Medical, Pharmacy, or Laboratory operation needs to stay focused on the core health of patients and have partners to rely on to help your organization carry out your mission. BestLabelPrinter understands this and we have designed our business model to meet those needs. We streamlines the label printer buying process for your Purchasing Department professionals by being a turnkey solution provider offering label printers, inks, and labels. We want to be your single source provider your operation can count on for all of its label printing needs,

SAVE Money for your medical, pharmacy, or laboratory label printing processes
As an added benefit of being a BestLabelPrinter customer, you will automatically be enrolled in our Discount Club program offering future savings throughout the life-cycle of your printer. The TLC Program provides future discounts on label printing inks & labels, and discounts on future label printer purchases, and savings through other exclusive offers.

Medical label printers: Barcode, Label and Tag Printers for Healthcare
Direct Thermal & Thermal Transfer Printing
Desktop printers, mobile printers & wristband printers in Hospitals & Medical Centers.
Best Label Printer can assist you with all of your barcode printing needs. We offer a wide range of printers including Desktop Barcode Printers, Mobile Barcode Printers and Wristband Printers. We also provide the appropriate software applications, labels, ribbons, media and supplies along with instruction and even repair services. Best Label Printer is an Authorized VIP ColorReseller, Zebra Authorized Repair Service Provider and an Epson Premier Partner.
Desktop Printers
Desktop Barcode Label Printers in healthcare provide a compact printing solution for files, patient records, prescription labeling as well as laboratory and specimen labels. Desktop label printers are designed for a fixed location in the hospital.
Industrial & Commercial Grade Printers
Industrial printers are designed for higher volume environments in a hospital or medical center. These printers are built for durability, higher print speed, network connectivity and offer additional printing features.
Mobile Label Printers
Great for printing on demand and on location, mobile label printers in healthcare offer an affordable and efficient solution for labeling directly at the bedside or throughout the hospital.
Wristband Printers
Print high quality wristbands easily and efficiently for accurate patient ID using top of the line wristband printers.
Learn more about some of our preferred manufactures below, including:
Ready to save money with in-house on-Demand Color Label Printer technology? Best Label Printer can be your guide, our consultants are trained on the latest models and editing software Contact us today .

bestLabelPrinter Medical, Pharmacy, and laboratory label printing solutions